by chris on Oct.02, 2010, under general
From Ariely et al, in an HBS paper describing perceived vs ideal vs actual distributions of wealth by income quintile.
Takeaway graph: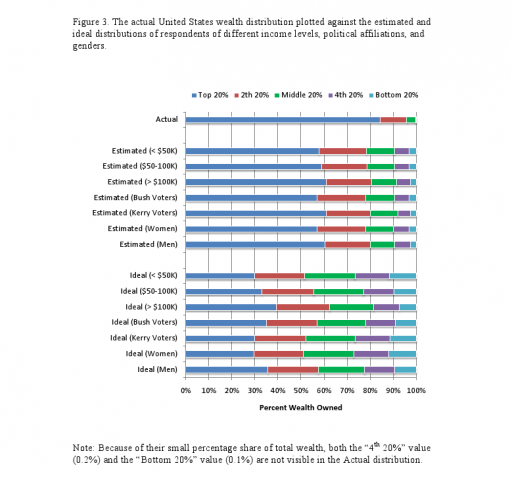 Bottom line: no matter what your income or political affiliation, you a) think the wealth gap is lower than it is and b) would prefer it to be lower than it is.
:ariely, behavioral economics, income inequality
No comments for this entry yet...